In the recent years, Teachers for Tomorrow responded to educational development challenges by supporting scholarships for teenagers in crucial areas. Although we completed this program and adapted it into a different type of scholarship program, we are proud of the work that was made possible through the generous support of our donors and insightful local staff that provided assistance to these students.
The teenage years are critical in every child's life, even more so in Cambodia where the perils of forced labor, sex trafficking, and poverty are the fate of so many poorly educated young women and men. You can give an eager Cambodian scholar a high school education, transform a life and help Cambodia take its place among advancing Asian nations.
We began the first class of scholars in 2012. We add a class of motivated scholars each year. These teenagers were provided with the $500 required for fees and expenses including books, a bicycle, teacher fees, uniforms, and daily lunch money. We had a rigorous screening and interviewing process for all our scholars. We urge you to meet them in these short biographies. We know these teenagers will impress you.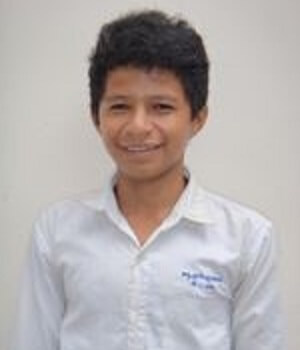 Mr. Kosal is from Siem Reap District. He comes from a family of eight that includes his parents, their three daughters and three sons. Both of his parents are farmers who earn very little income–about $95 per month. Mr. Kosal is now being supported by Teachers for Tomorrow and started high school in October 2013. As he did quite well in school, and he wants to become a school teacher. He is grateful for the support he has received from Teachers for Tomorrow.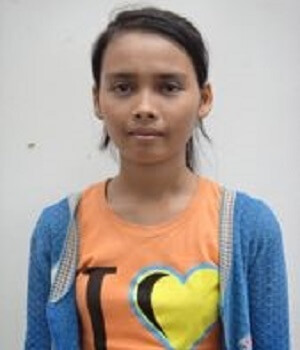 Miss Leakana is one of four sisters from Siem Reap, Cambodia. Her parents are farmers, and neither of them completed high school. Their monthly family income is about USD $37. When Miss Leakena receives her diploma, she hopes to become a teacher. Her parents are very supportive of her two goals: completing high school and becoming a primary school teacher.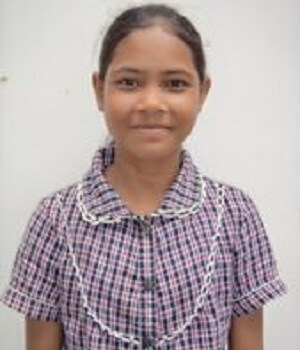 From Siem Reap, Miss Thyda hopes to help Cambodia and her community by completing high school, college, and then becoming a doctor. She comes from a family of five; her two parents are farmers and their three daughters live at home where they help with the rice crop. As part of her Teachers for Tomorrow scholarship, Miss Thyda has committed to providing eight hours of community service per month.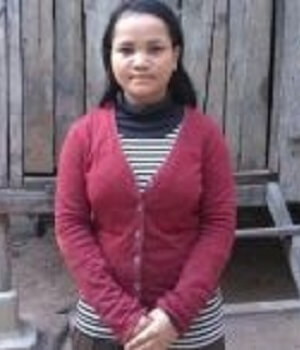 Sophea is one of six sisters from Siem Reap, Cambodia. Her parents are quite old and struggle to earn a living by raising cattle on a very small farm. Until recently, Sophea was out of school and was earning $30 a month to support her family.  Thanks to the support from a scholarship provided by Teachers for Tomorrow, she hopes to become a teacher. Her life has changed in many positive ways recently. She thanks everyone who has supported her.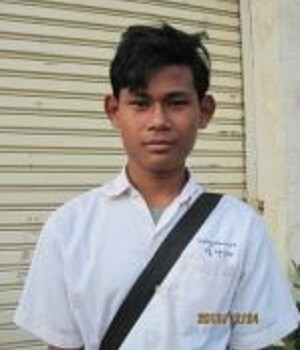 Rithy is from another community of Siem Reap. He has one younger brother and one older sister. They are both in school with support from their 72-year old grandmother. Rithy's father died in a traffic accident about five years ago, and his mother ran away and left everyone under the care of his grandmother who has been supporting him and his siblings by selling snacks and making handicrafts for special events. His family income is about $20-$25 per month, which was not enough to support his education. Thanks for the support of the friends of Teachers for Tomorrow, Rithy hopes to become a policeman when he graduates.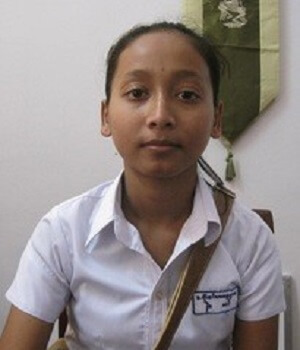 Sokha came from a big family of seven people including her parents and her five siblings. Her father has been sick for more than three years and cannot work, while her mother sells vegetables at a local market. Sokha's oldest sister works as a souvenir seller with a small monthly income of about $20. The whole family lives in a very difficult situation because Sokha's mother and her older sister supports them. In the future, Sokha wants to become a language (English) translator, but she needs support from others to help to continue her studies through high school.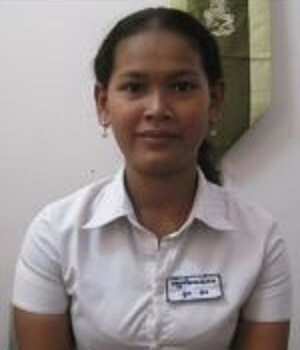 Kunthea lives with her grandmother and earns about $20 a month by selling food in local markets. Her parents and two siblings passed away a few years ago. Beside her grandmother, Kunthea has no close relatives. She had to quit school recently because she needs money to support her family. She is now working in a local salon but really wants to continue with her studies and become a Khmer teacher to help the community. She hopes for support for her high school studies so she can stop working and return to school.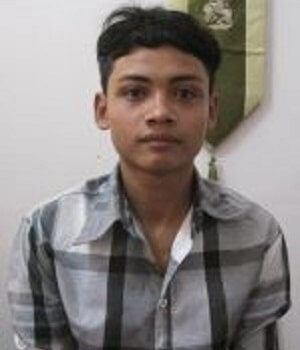 A small boy, Sokhom, is living with his great aunt and uncle. He comes from a family of eleven people although because his parents died many years ago, he and his siblings depend on their great uncle for support. It is a difficult situation because his uncle earns about $60 a month as a gardener, and he must use this salary to support all eleven family members. In the end, Mr. Sokhom has no money to attend high school. If he did have the chance to study, he would like to be an electrician.